Discover Pokawa
Poké Bowl à Centre commercial Aeroville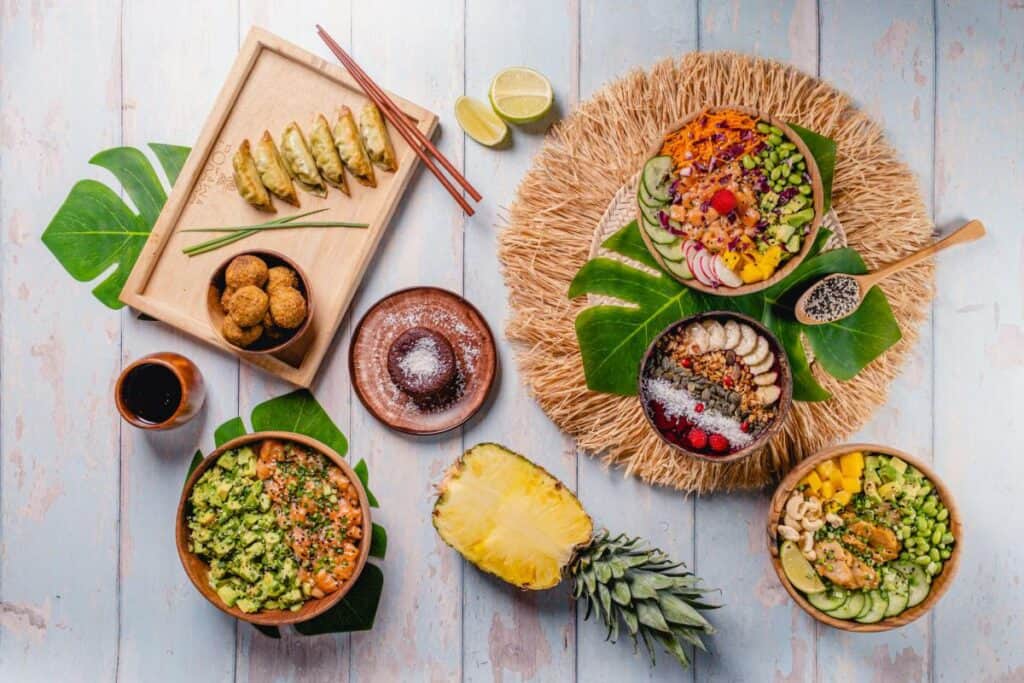 Parking
Delivery
To take away
Brunch
Wifi
Il s'dit kwa sur pokawa ?
Looking for a Poke Bowl in Aeroville? Come and discover POKAWA!
Would you like to vary the pleasures and replace your everlasting sandwich with tasty, vitamin-packed cuisine? Look no further! POKAWA is settling into your shopping centre and you can finally come and enjoy a Poké Bowl in Aéroville! Made with care, our healthy bowls will delight your taste buds with fresh products and a subtle seasoning with exotic and fragrant flavours. And you know what? Not only will your body thank you, but so will the planet. Indeed, we make it a point of honour to take responsibility for our environmental impact through our "no waste" policy. Our packaging is therefore biodegradable and you can come with your own container!
Finally a Hawaiian restaurant in Aeroville!
You have certainly heard of it... But do you really know what Hawaiian cuisine is all about? It's healthy, often raw, sometimes vegan, but above all, it's a cuisine with many flavours! Come and discover it quickly! Our Hawaiian restaurant, Aeroville, has adorned itself with its most beautiful assets to welcome you. Not only you will enjoy our wide range of poke bowls, but you will be able also to taste Acai bowls, tofu-based preparations, and for the most gourmet... Cheesecakes! But that's not all. If your mood of the day prompts you to take your culinary investigations further, choose our tasty avocado toasts or our excellent Chicken Vegetable Gyozas. One thing's for sure. Whether you're flying or not... you'll have travelled!
Aloha! The entire POKAWA team will be happy to welcome you in our new establishment in the Aeroville Shopping Centre! We will do our utmost to satisfy you and share with you our love of healthy Hawaiian food. To do so, 3 possibilities are offered to you: an on-site consumption, take-away meals or the delivery option! For an online order, only a few clicks are enough to treat yourself. So don't hesitate any longer and come and surf the (Hawaiian) wave!